RAA ROADSIDE ASSISTANCE CAMPAIGN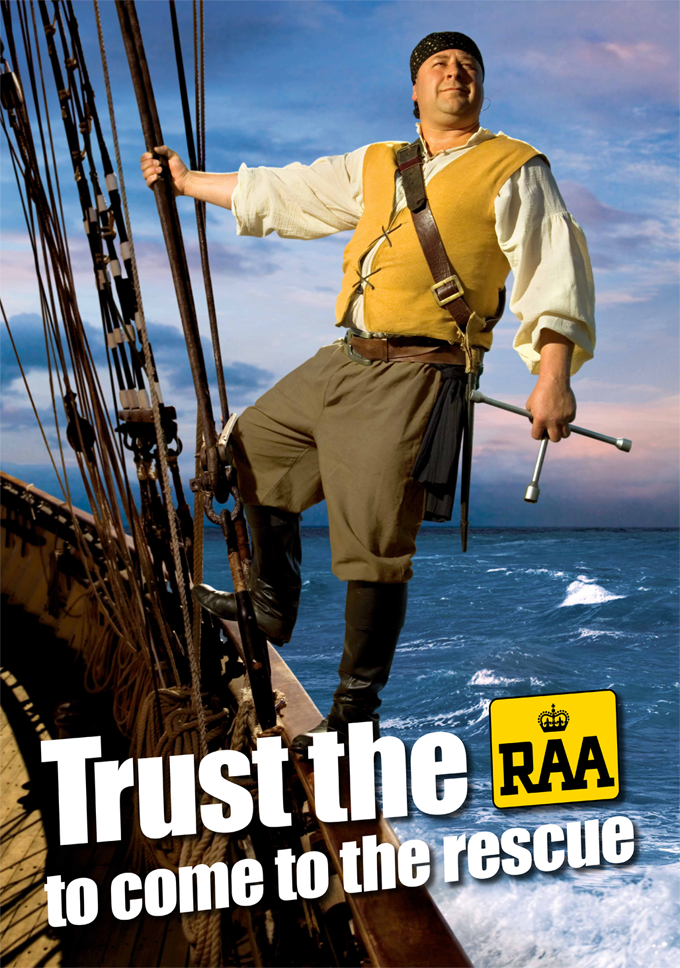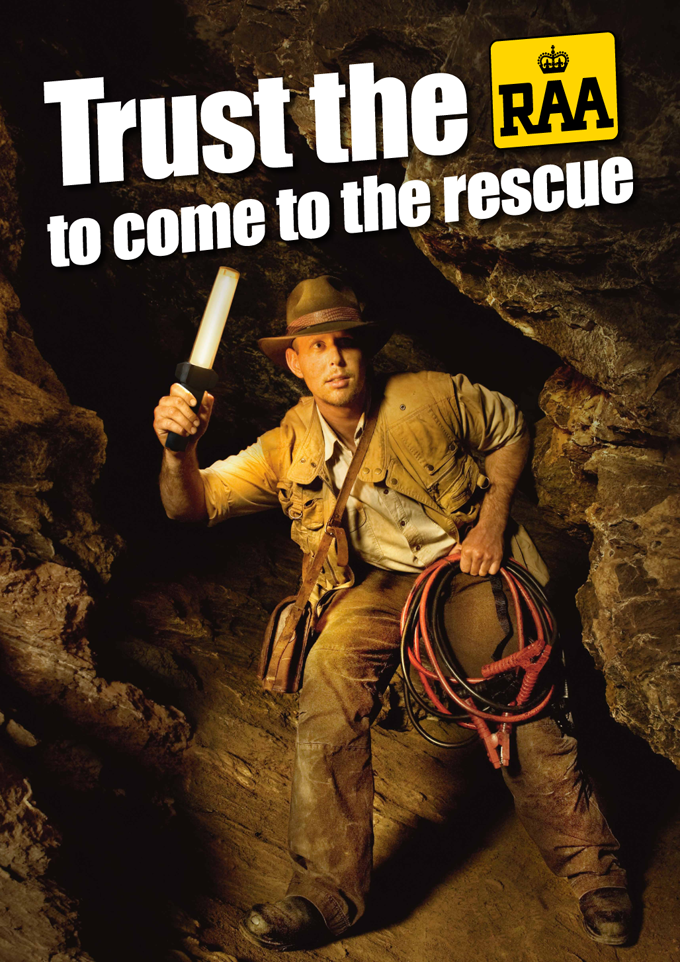 RAA ELECTION TOPICAL AD

Topical ad that ran during the 2010 National Election.
The ad was rewarded with a Caxton in 2011.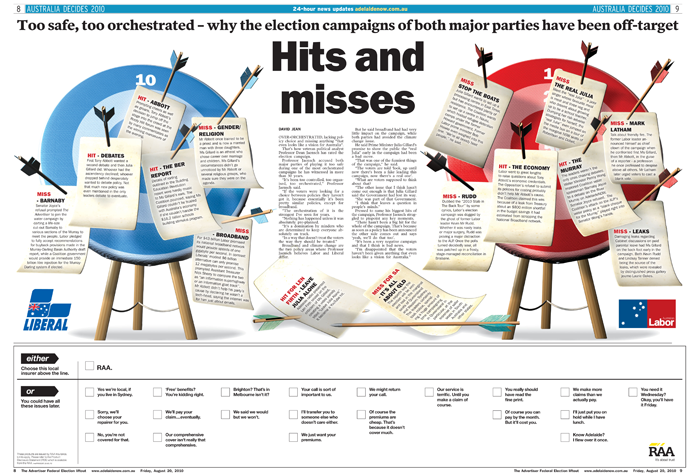 RAA EASTER BREAK CAMPAIGN


Every year RAA runs a campaign to raise awareness over the holiday periods to take a break when driving long distances. This full page press ad and radio ran in the few days lead up to the easter long weekend.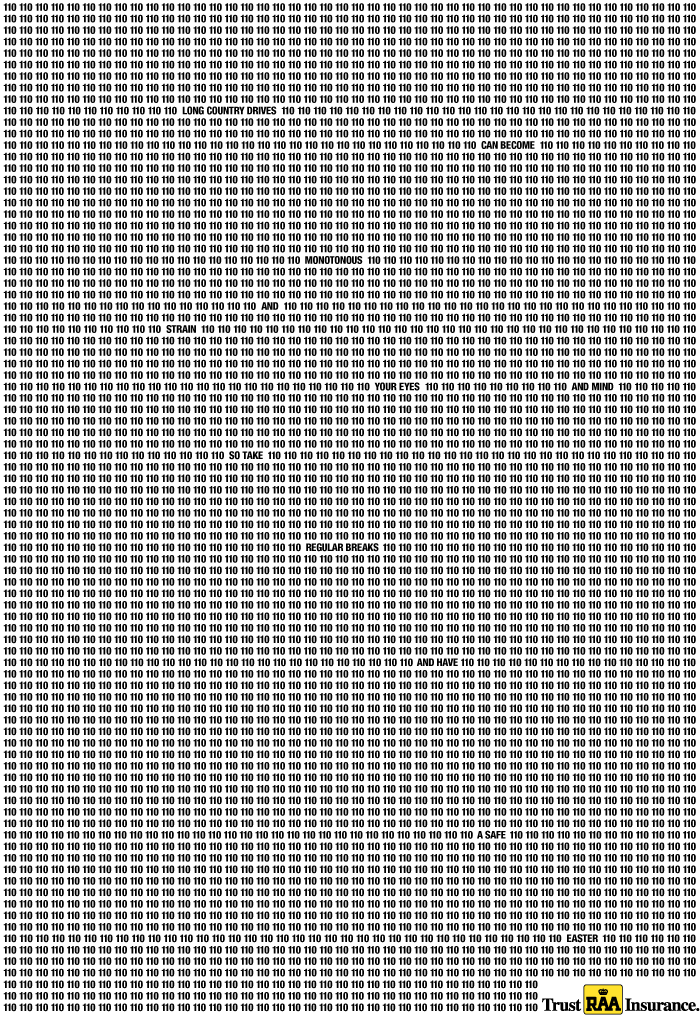 RAA INSURANCE


This ad worked in conjunction with the editor of a safety lift-out in the local newspaper in South Australia resulting in something more impactful than just a standard media buy.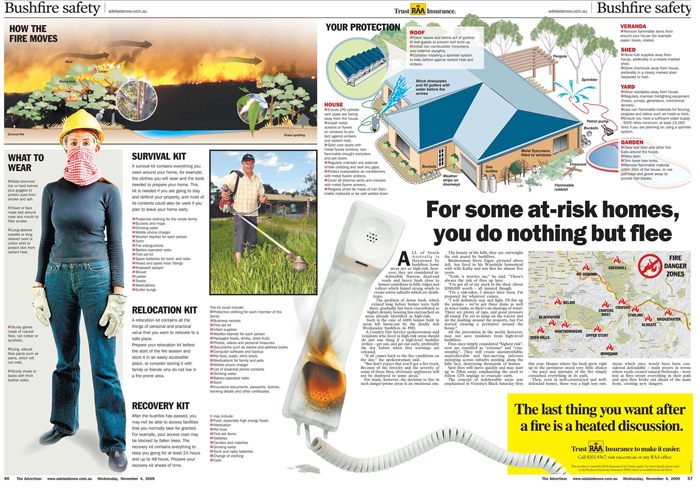 RAA INSURANCE
These walking billboards roamed around the entrance to the soccer in Adelaide to promote
a promotion to win a seat next to the team on the sideline.
RAA INSURANCE CAMPAIGN 2010/11


Part of a long running campaign in South Australia. George (Non member) and Trev (RAA member) are characters that bring humour in what many consider a dull category and grudge purchase. RAA Insurance has since grown to have a stronghold in South Australia. Every year a new set of commercials come out and people are always on the look out for what George in particular will get up to next.