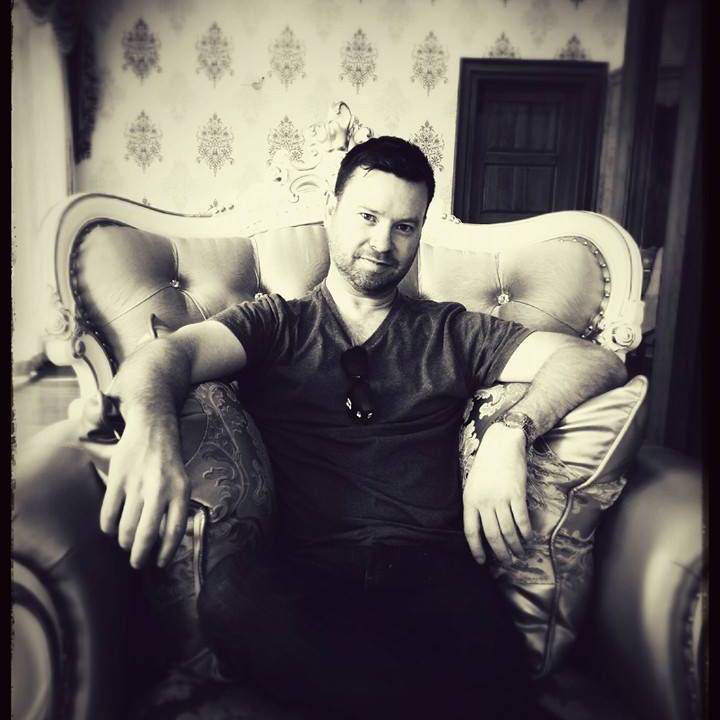 Hi, my name's Dale McGuinness. 
Yes, I sound like someone you'd find roaming the Scottish Glen in a kilt, but I'm much more at home in the creative department of an Aussie ad agency.
When I'm not there, you'll probably find me yelling profusely on a golf course or using even worse profanities when my beloved Adelaide Crows snatch defeat from the jaws of victory. Some less stressful pastimes include drawing portraits and working on my poker face.
On leaving school, I did a stint at Adelaide Uni studying architecture, but pretty quickly realised that I didn't want to build houses at all, but brands. So I switched to graphic design. 
I landed a plum job in the studio of what was  one of Australia's best ad agencies at the time, Y&R Adelaide. AWARD School followed, along with a new role as art director.  
After seven years at Y&R, I decided to build the McGuinness brand, which resulted in a move to Sydney and Batey Kazoo in 2002. The following year I started at BMF, where I helped put lamb on the Australia Day menu, courtesy of the Sam Kekovich UnAustralian campaign.
From there I moved more than someone on the Witness Protection Program, freelancing around Australia and New Zealand, before heading back to Adelaide in 2007 to work as a senior art director at KWP. 
Since then I have been busy freelancing in Australia while also working abroad in Vietnam and briefly in Myanmar.
I've spent as much time on pitches as Tendulkar and Ponting combined, having helped win major pieces of business ranging from MBF Health Insurance and Meadow Lea to 3 Mobile and the South Australian Tourism Commission, VP Bank, Dutch Lady and Heineken. 
And although I've collected numerous awards – a Bronze Lion at Cannes, an Effie, a Midas Award, finalist at One Show and New York Festivals, Australian Outdoor Ad of the Year, inaugural ad of the year at the Siren Awards and many others – my best campaigns are still ahead of me.  
That's more than enough copy from an art director. Please check out my work and contact me on +61 402 013 025 or dalemcguinness@me.com if you'd like to talk about ads or how you reckon the Crows will go this year.