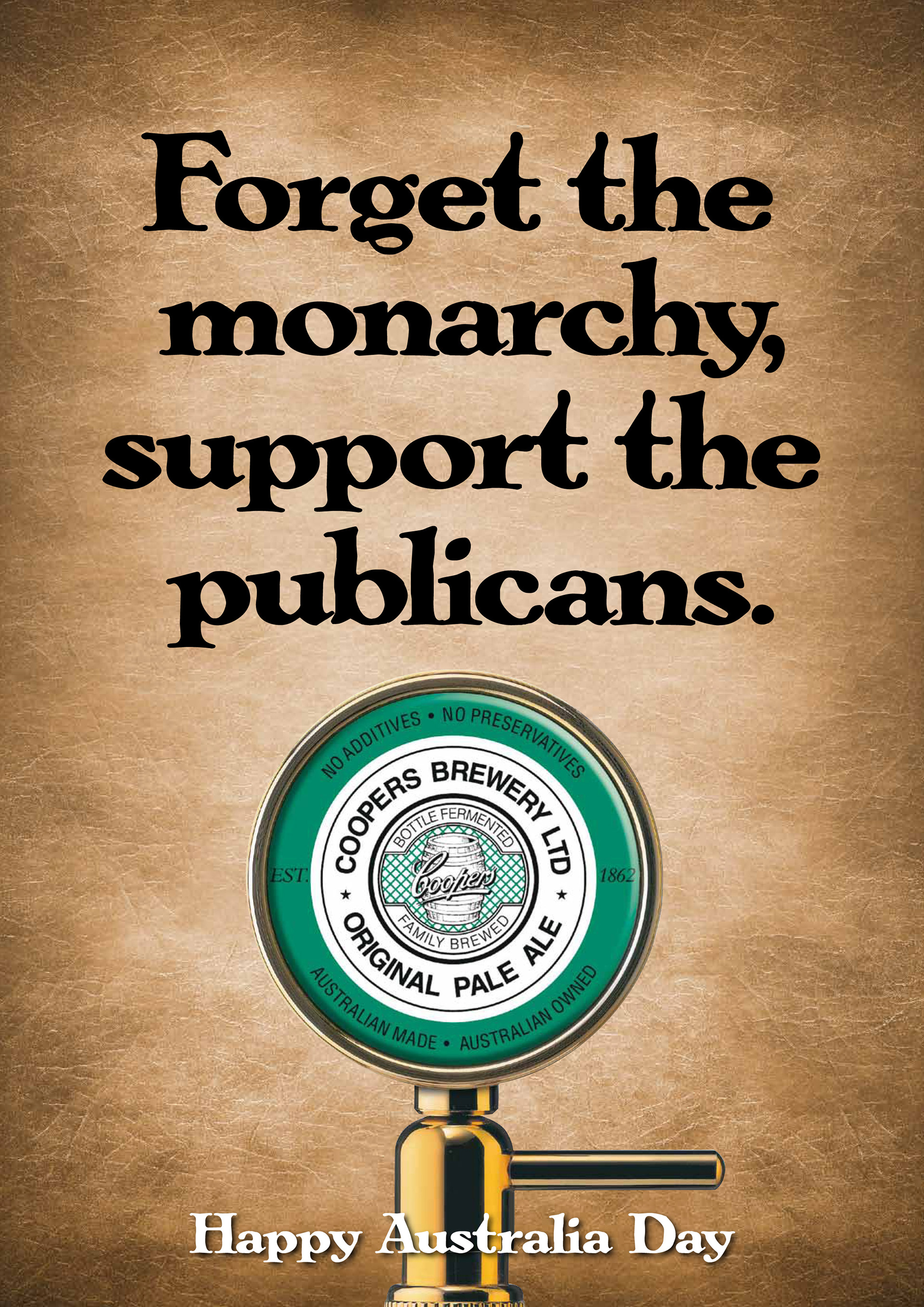 COOPERS CLEAR LAUNCH
Coopers Clear was also launched across all media. Here's just one of many ads.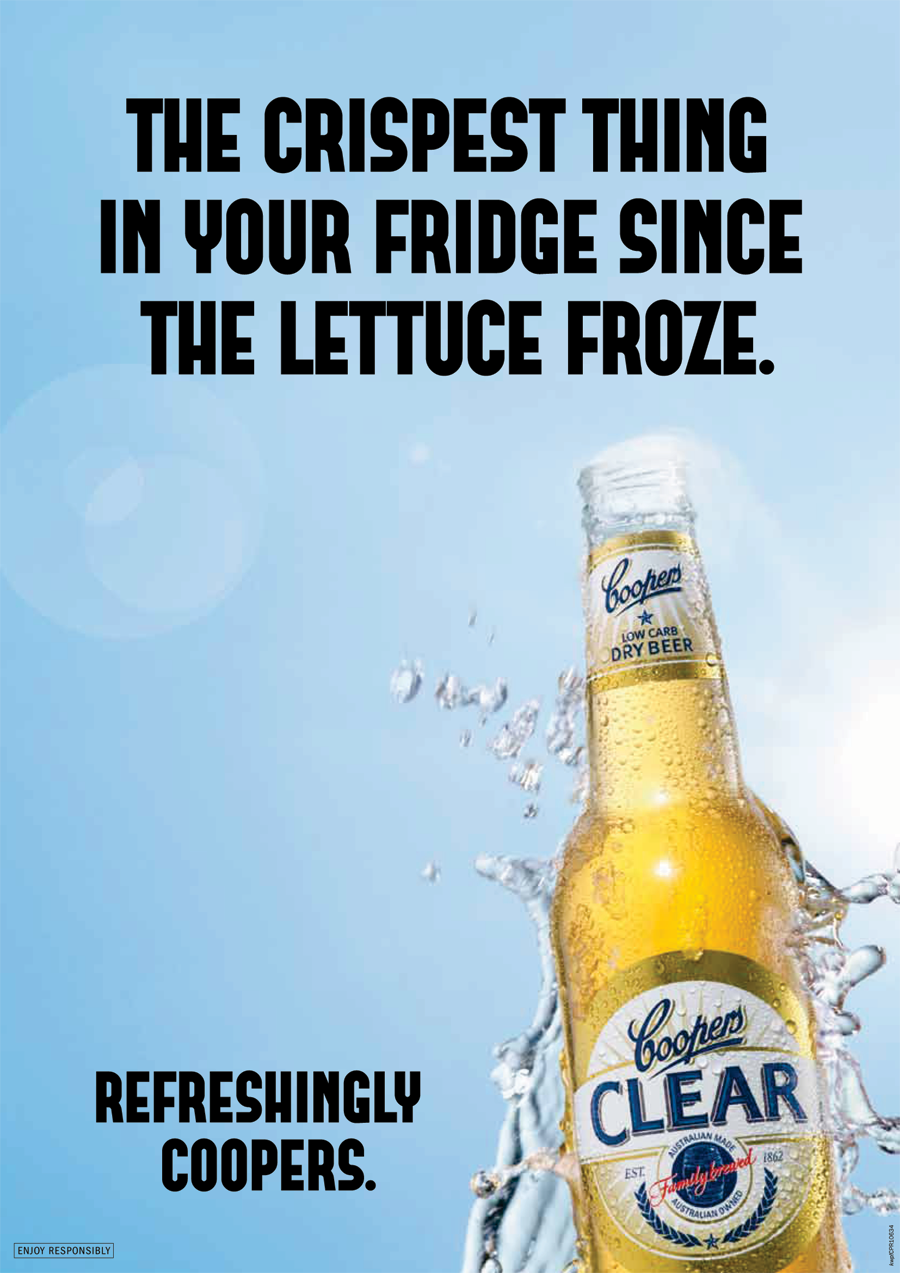 TOPICAL AD


This topical ad ran as outdoor and press during the local South Australian Election.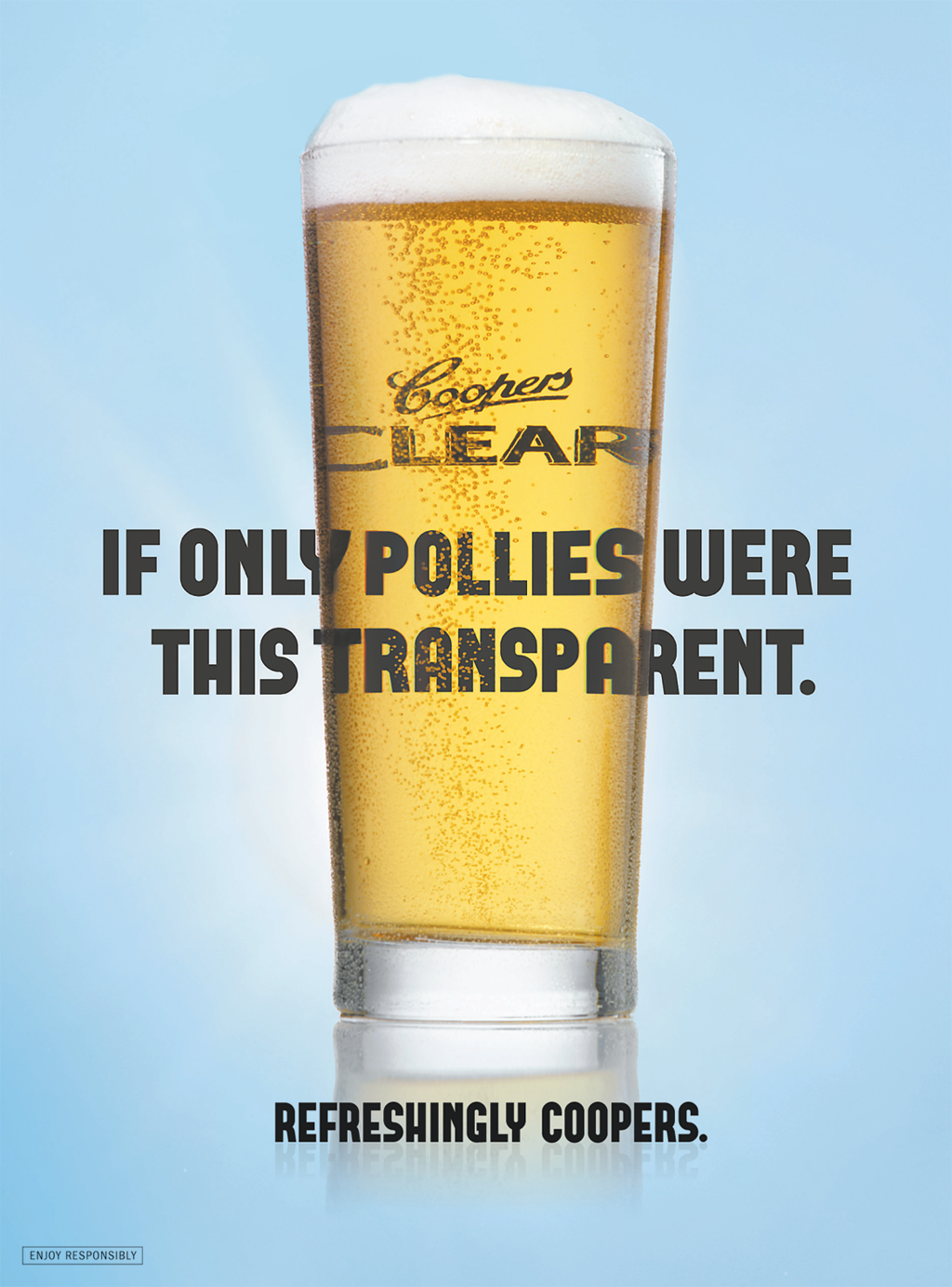 COOPERS MASTERBRAND
In 2010 Coopers change their brand look. Here's just one of many ads.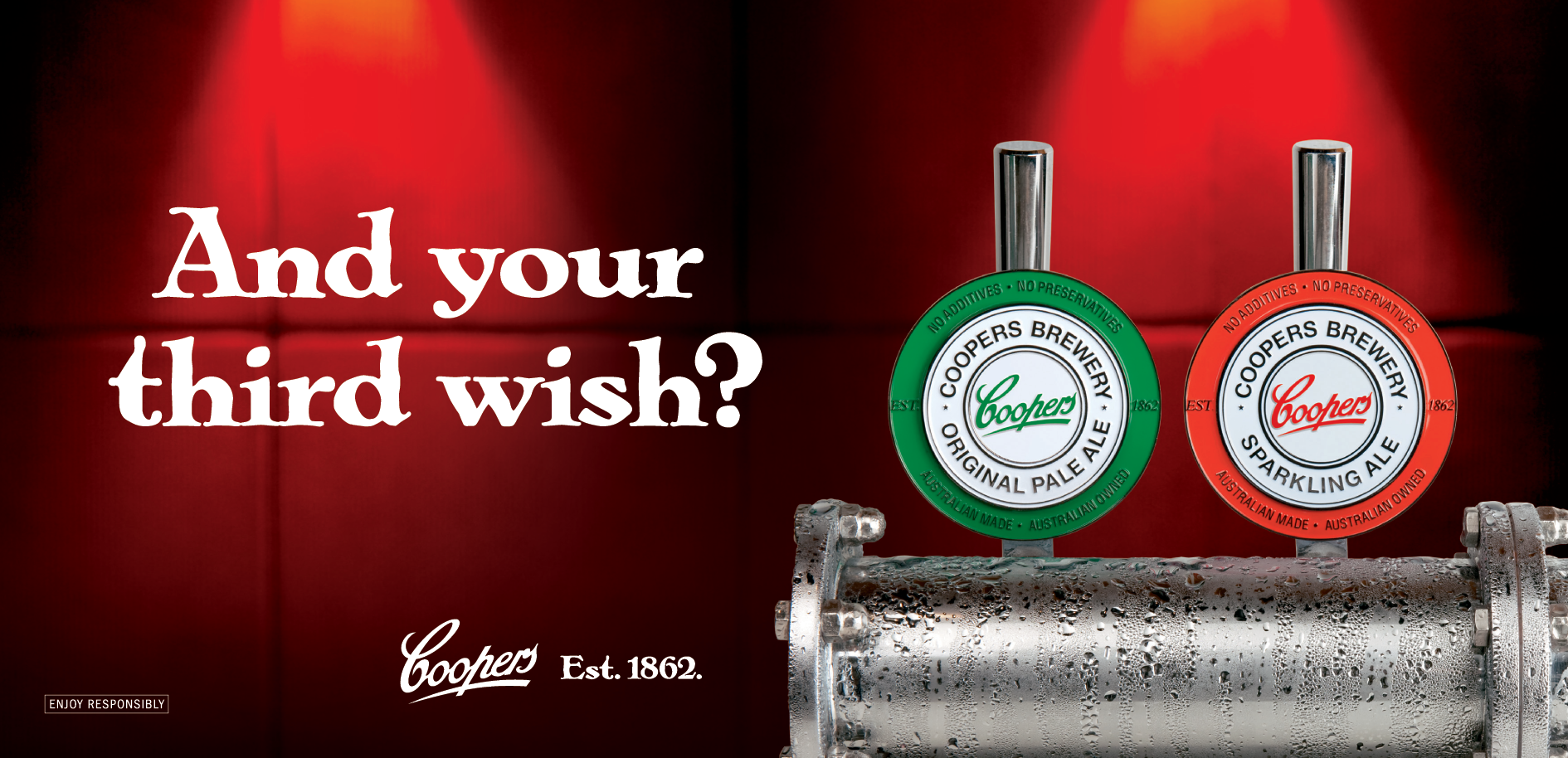 COOPERS DARK ALE PROMO


Coopers Dark Ale is known for its following in various underground pubs. This promotion was developed to target the drinker's interest in live music while also generating sales. Lucky winners were kept in the dark about a secret location right up until the week before the event. Because of its success plans are already underway for 2011 with bigger bands and in more states.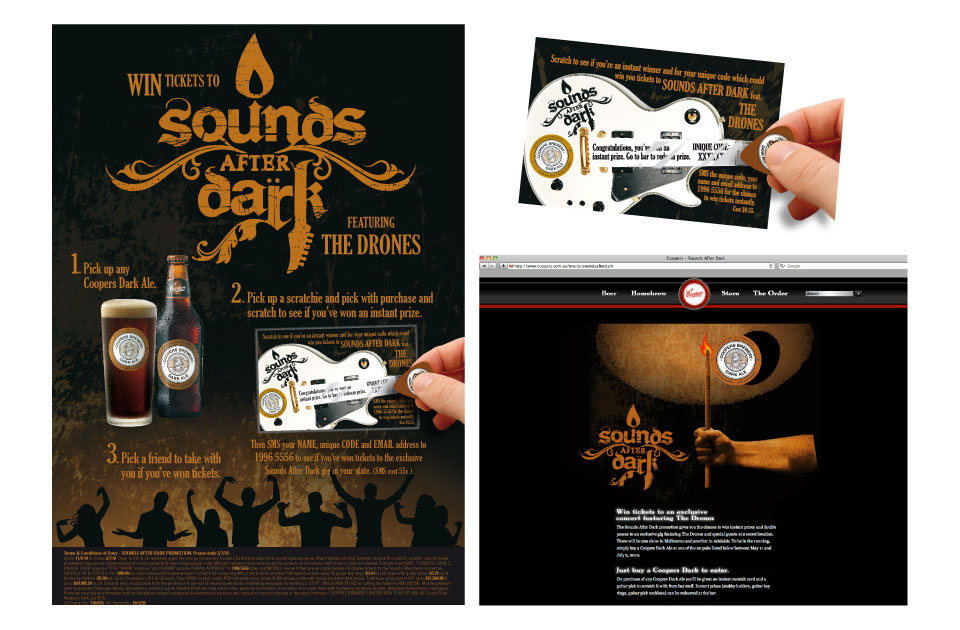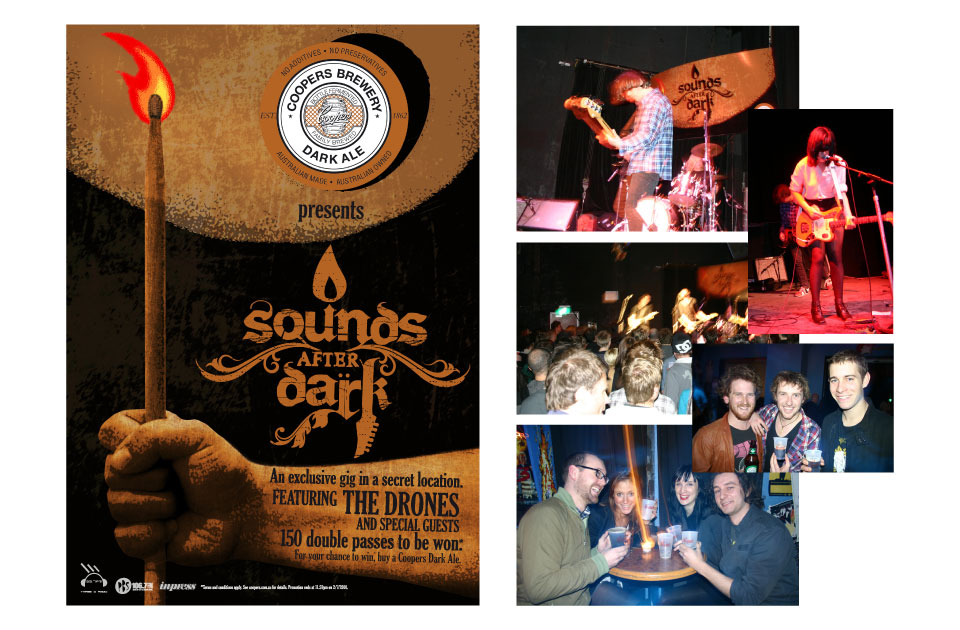 PALE ALE ROCKWIZ CAMPAIGN


Sponsorship ads running during Rockwiz on SBS.